Kerala living room interior designs for modern homes
IN
Home Interiors, Interior Design, Living Room Designs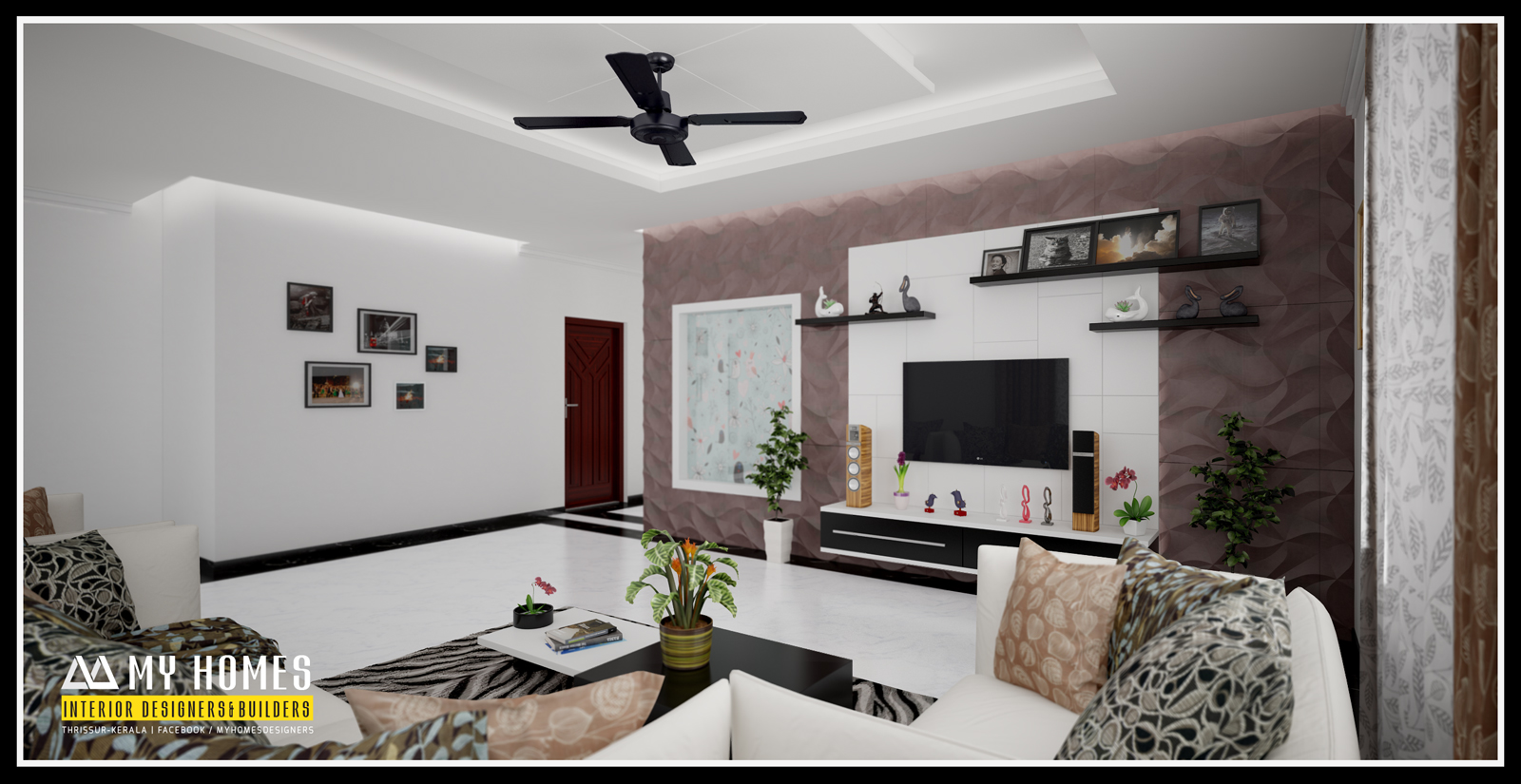 Investor Name:
Published Date:
June 22, 2016
Architecture:
My homes Interiors
About Project
How to make delicate kerala living room interior place in your home
Every people have their own style they are live in their attitude we can find a personal style of a particular person simply watch their home, home is the best medium for establishing the life style, tastes and preference of person. We add some our own signature while designing and construction of the new home. The every part and corner of a home and kerala living room designs is very significant but we discuss some factors that make affect in the living area. Keep stick on the word 'living' means something has life. So living area needs to be active and energetic it positively makes impact on your life. The living place can be decorated with the gypsum, ceiling it create a magical atmosphere in the night because the lighting become significant part of the interior designing. The perfect finishing of the gypsum with lighting enlarges the outlook of the living place. Now number of plants is available to grow in the interior these plants have the ability to provide good air and freshness. The proper ventilation is must to purify the air and to get good sunlight.
Simple and elegant kerala living room interior for homes
Here we add a one of our latest work of the kerala living room interior. Color texture used to highlight is white and brown. White color is cool color that has the ability to change the overall look of the living space. The colors are two types' warm colors and cool colors. Using warm colors in the living place enlarge the energy in that area before paint warm colors like red, orange or other you have to obtain clarification, in the matter of there is sunlight not get directly because the warm colors can increase the temperature so if there is plenty of sunlight we paint cool colors like pink, green, blue and so on.it reduces temperature in that area. the warm colors have the ability to hide any mistake occur during the period of construction like in balancing wall but the cool colors highlight the mistake. Brown is a rich color here brown is blending with the white color so final result was outstanding. Now no is like the empty wall the wall is decorated with the photos your family photos or other photos used to hang the wall. The aquarium is fixed near the gallery. The upholstery is large in size so the size of the tee poi is reduced. Like this the living room can furnished with simple Technics in low cost.
click below link for