New and stylish wash area home interiors kerala
IN
Construction, Furniture Designs, Home Interiors, Interior Design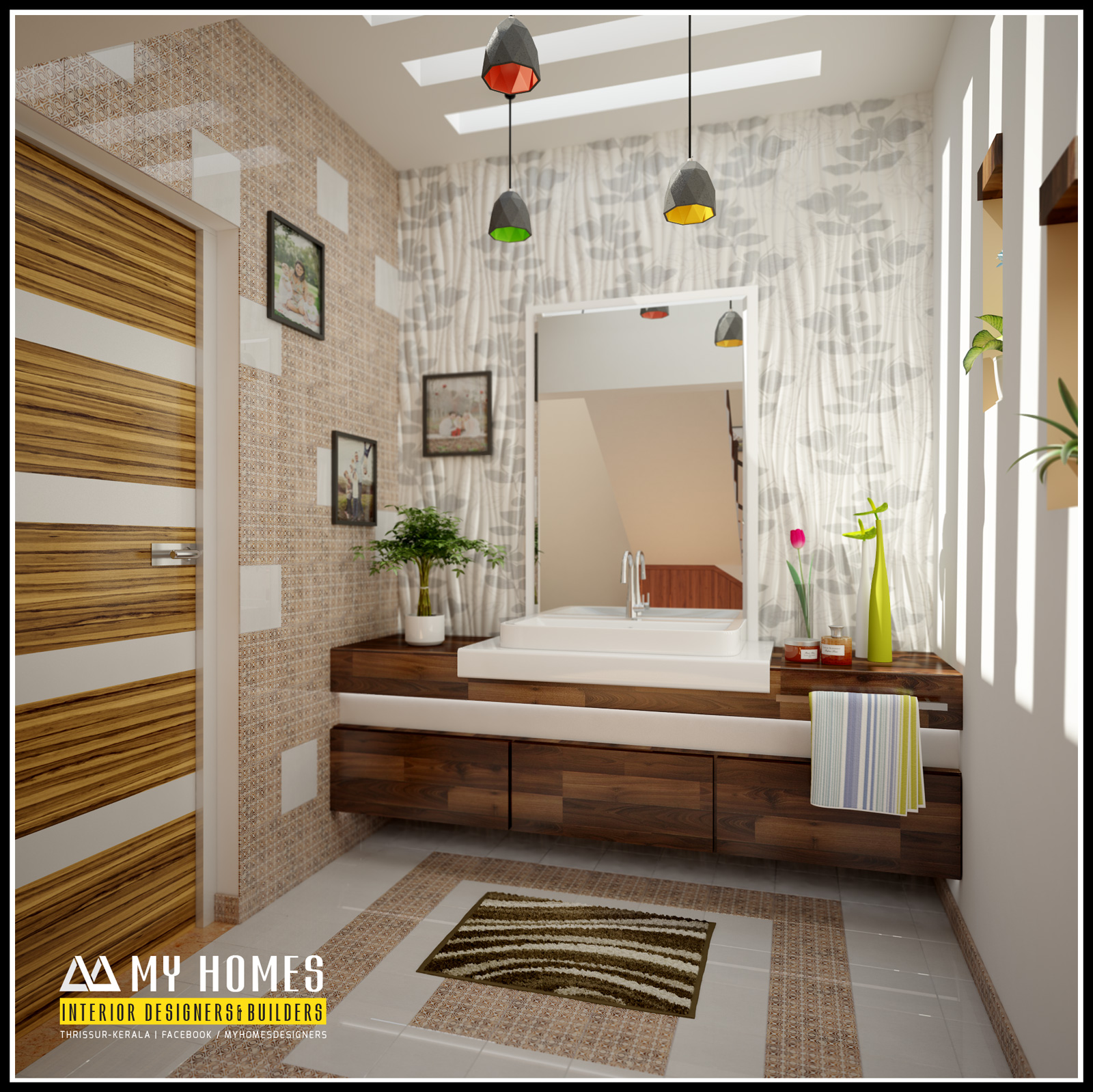 Published Date:
June 25, 2016
Location:
thrissur kerala
Architecture:
About Project
How to make a beautiful wash area designs for home interiors kerala
The beautiful and perfect projection of the interior gives new and classic look to your home. We may sometimes do not paid proper attention to design the wash area and bathroom. There most modern layout to make the wash area most beautiful. It is fusion design combine traditional style with the modern features. If we allocate some more space to the wash area or bathroom we can create stylish bathroom with wash area. A designer can know how to make a good design with sufficient use of the space. Designing is an easy process but coordination and placing of materials used for construction should be made in a logical way. The decorative articles should be suitable to the interior texture.
new design trends in wash area home interiors kerala
It is one of a fusion design combining the traditional style into modern features. The furnishing of door in traditional wood the entrance of the wash is quite large because it is very specious so the wide entrance enlarge the elegancy of the wash area. In the roof of the wash area give pergola ceiling. Through this ceiling there is available plenty of natural air and light so we can reduce the usage of f the power. The availability of the natural light increases the freshness and vibrant atmosphere in that area. The four part of wall of the room is differently design to make a different look. In the left side of the wall gives an antique look using designer wall tiles. And there I place number of photos of nature. In the right side of the wall make niche to place the plants. There is different color of pendent lights hanging into the roof. These entire elements can create a rich and amazing look to the wash area. Comparatively cleaning and maintenance of the area is easy. Here is using the color combinations of off white, olive green, the shades of brown gives a classy look to the wash area.
click below link for